Straight Up Thanks: A Tumblr saying thank you to straight allies on marriage equality.

New images from Oz the Great and Powerful.

VIDEO: Satanic toaster.

Martin O'Malley speaks with David Mixner about Maryland's marriage equality win:
"I get choked up just thinking about that evening. I looked out over
and saw my friends with their children, households headed by LGBT
parents and all these people who had come together for a greater good.
It was so real to me and so moving."

Police explore bias motive in attack on gay Phoenix performer Austin Head.

Fred Karger on the absence of the Mormon Church in recent marriage equality battles: "So this raises the question, what will the Mormon Church do now? Will they do the right thing and leave the anti-gay campaigning to others like the Catholic Church and its political arm the Knights of Columbus? Will they pass the baton to the likes of Tony Perkins, Ralph Reed and the American Family Association? Or will they come riding back in on their White Horse and use all their money and political acumen to try and turn the tide in future gay marriage political and legal battles? I for one certainly hope not."

VIDEO: Andrew Garfield moves and shakes for Ellen.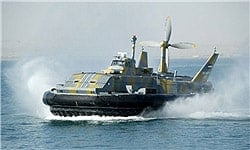 Tondar: Iran unveils missile and drone-launching hovercraft.

Paul Ryan to split with GOP leadership upon return to Congress: "Fresh off his vice presidential bid, the Wisconsin Republican will go up against House Republican leadership and offer public support for Georgia Rep. Tom Price in his race to be the next House Republican Conference chairman, sources tell POLITICO. Leadership hasn't publicly chosen sides, but it's the Capitol's worst kept secret that top Republicans prefer Washington State Rep. Cathy McMorris Rodgers for the spot."

Channing Tatum, Ben Affleck cover GQ's Men of the Year issue.

Guess who's hosting SNL this weekend?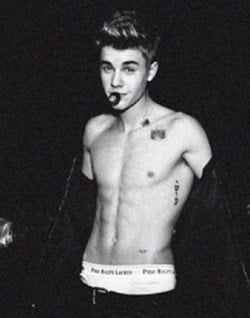 Justin Bieber puts himself out there.

Kylie Minogue speaks to Noah Michelson about the two best pieces of advice she's received: "One is it's OK to say no. The other is trust the opinions of the people you respect. And I don't know that I've adhered to those wise pieces of advice always, but that's how you learn, isn't?"

Los Angeles voters pass mandatory condom law for porn.

Teen lesbian soccer player murdered in South Africa: "The attack occurred on the 9 November at Cosovo an informal settlement in Phillipi, a township of Cape Town. According to an eye witness interviewed by Funda, Skotshi along with two of her women friends left a tavern where they were drinking to pick up more money at home of one of the girls. Upon arriving five or more men confronted and started cursing them saying: 'Ayo ndawo yenu le, yindawo yamaVura' (this is not your place, it is amavura's place) (Amavura is the gang that is known and feared in the area). The men attacked them, and pulled out a mini spear stabbing Skotshi in the chest."

Liza Minnelli to guest star, sing on NBC's Smash.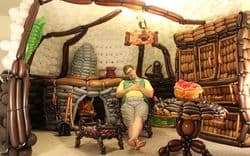 Man creates Hobbit hole from 2,600 balloons.

Gay former principal of one of Australia's largest Jewish schools sues over dismissal.

Signorile: 5 reasons why the Christian right is warning of a revolution. "It's outrageous that [Tony] Perkins would even remotely suggest violence ("I hate to use the words," he said, "but I mean a revolt, a revolution"), particularly given that FRC was itself targeted by a gunman and Perkins was the first to claim that rhetoric against his group is what caused that violence. It betrays the fear and desperation now gripping the leaders of the decades-old political movement known as the Christian right, which is faced with some vexing realities:"