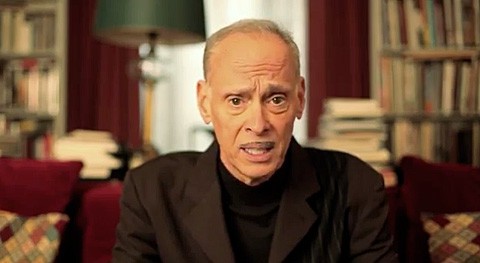 Filmmaker John Waters appears in a Kickstarter video to save San Francisco's Roxie Theater, the USA's oldest continuously running cinema, which says it needs support to become a sustainable non-profit.
Says Waters: ""On a slow night, if few people are there, you can masturbate in the theater! Or better yet, have sex with a fellow ticket-buyer on a really good night there! Afterwards, you can have a drink in one of the many alarming bars of this neighborhood…If you don't give them money, you're an assh*le, plain and simple."
Watch, AFTER THE JUMP…
And here's the Kickstarter page for you non-assh*les.
Writes the theater:
The Roxie has remained true to its mission to promote and support truly independent film / filmmakers and programming that would likely never be presented at more mainstream, profit-based venues. That's right, the Roxie continues to stay rooted in a commitment to taking risks with non-traditional and experimental films – works that are critical to challenging the status quo and inspiring viewers. Films have become one of the most important and effective sources for presenting stories that need to be told and communities that need to be recognized.
(via louis virtel at afterelton)