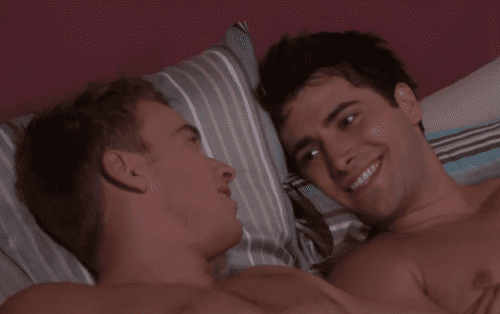 Finally, Sonny and Will, the Days of Our Lives gay couple with the slowest moving, most unnecessarily controversial relationship in all of infamously slow-moving daytime television, have consummated their relationship, and though the deed itself happened off camera, the fictional men say it went great.
Will finally feels like he's in the right place in his life, he says in the post-coital pillow talk, but he probably won't be so serene for long, because Gabi, his mom's ex-husband's sister, is pregnant after they had sex during one of the show's most disappointing twists.
Yes, the poor people of Salem lead very complicated lives. I blame the DiMera Family – they're always a good Days of Our Lives scapegoat.
Watch Will and Sonny work their way into bed, and then discuss the ins and outs of their tumultuous relationship, AFTER THE JUMP.