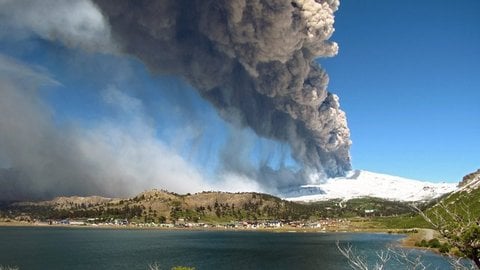 The Copahue Volcano in Southeast Chile is blowing off some steam this holiday season, and Chilean authorities are concerned enough about the temperamental volcano's disposition that they've issued a red alert, though aren't going so far as to order evacuations for the area.
In a statement, Chile's Geological and Mining Service stressed that no mandatory evacuations have been ordered around the remote volcano, which lies about 280 kilometers southeast (175 miles) of Concepcion, though the closest roads to it are in Argentina.

Even though the seismic activity suggests a minor eruption, the agency decided to raise the alert level because it could not rule out a major eruption. The service warned specifically about potentially dangerous mudslides within a 15-kilometer (9.3-mile) radius of the crater.

Alto Biobio, a community about 60 kilometers (37 miles) east of Copahue, is under the heightened alert. The governor and emergency officials in Biobio province met Sunday afternoon to discuss possible scenarios, including establishing a plan in case a mass evacuation is deemed necessary.
Minor eruptions were first detected around the mountain, which last erupted in 2000, on Saturday, and the plume of gas has spread steadily over the past few days, potentially providing the region's residents with a Christmas white with ash instead of snow.
Check out some video of the volcano doing its thing AFTER THE JUMP.