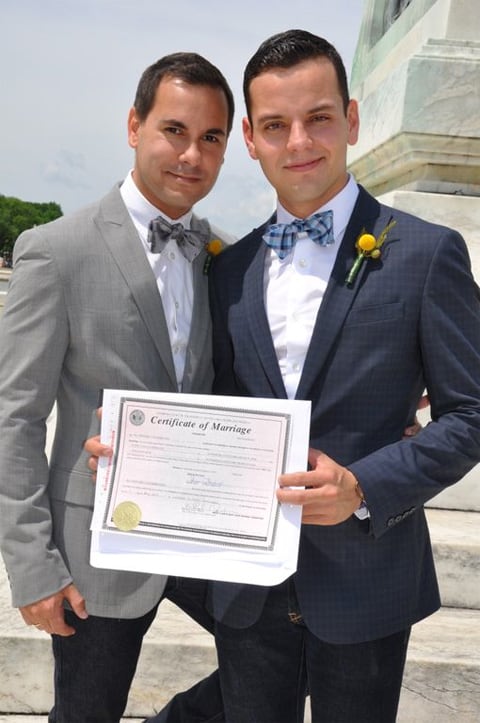 In the first of seven short films, The DOMA Project profiles Yohandel and Daniel, a gay binational couple who are fighting the Defense of Marriage Act (DOMA) after meeting and falling in love in Miami.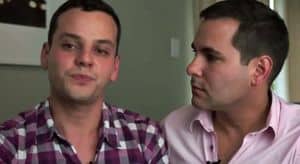 Yohandel contends with the profound disconnect between the ideal of freedom that prompted his parents to leave Cuba and the experience of second-class citizenship that he struggles with as a gay American.
Attorney Lavi Soloway and Los Angeles based filmmaker Brynn Gelbard collaborated on the project:
On a shoe-string budget, Lavi and Brynn have traveled from Boston to Miami Beach, from Charlotte to San Francisco, collecting hundreds of hours of video of married lesbian and gay couples who are fully engaged in the fight against DOMA. These are voices of spouses who are assuming their own equality, who do not need a court or a Congress to tell them that their marriages are deserving of the same respect and, most importantly, the same protection under the law.
Watch Yohandel and Daniel's story, AFTER THE JUMP….