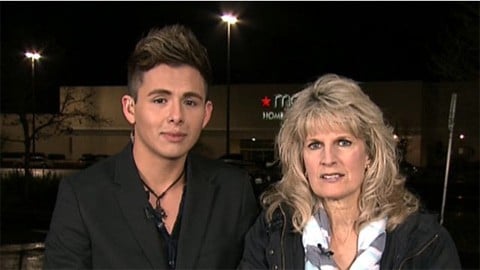 Allan Fonseca, a young man working at the Lancome make-up counter in Macy's, is being credited as a hero by one woman who escaped the Oregon shooting:
Lay said that she began praying for the Lord to protect her and the other shoppers in the mall. She said Fonseca, as a store employee, knew exactly what to do, and she credits him as her hero.
"He said that we needed to evacuate, and he took me by the hand and took me down the escalator and out to safety," she said. Once Fonseca was sure that she was safe, he then turned to her and said, "I'm going to go back and help other people."
Fonseca said that because he is familiar with the exits in the mall, he felt that he would be able to help shoppers escape the gunfire.
Watch, AFTER THE JUMP…