New England Boy Scout leader reaches out to PFLAG to speak to his troop.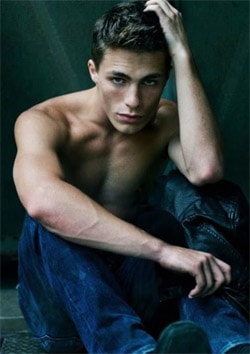 Colton Haynes to play Stephen Amell's sidekick in The Arrow.

Where are they now? The coat-wearing IKEA monkey.

Romney's claim that Barack Obama "sold Chrysler to Italians who are going to build Jeeps in China" is selected as PolitiFact's 2012 'Lie of the Year': "It's not that President Obama and his campaign team were above falsehoods, either. Their TV ads distorted Romney's positions on abortion and immigration to make them seem more extreme than they actually were. A pro-Obama super PAC even created an ad suggesting Romney was responsible for a woman's death when her husband lost his job at a Bain-controlled company. But the Jeep ad was brazenly false."

The Wanted: Lindsay Lohan plans to skip court to follow boy band.

Ian McKellen does not have prostate cancer.

SCOTUSITIS: The CDC warning of a new outbreak. "Symptoms include endless hand-wringing, sleepless night, anxiety attacks and the inability to have a conversation without blurting out the latest speculation about marriage and the Supreme Court of the United States."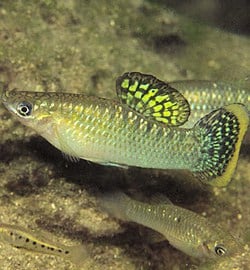 Gay interactions increase this male fish species' attractiveness to straight females. "Hence, direct benefits for males of exhibiting homosexual behaviour may help explain its occurrence and persistence in species in which females rely on mate choice copying as one component of mate quality assessment."
My Ex-boyfriend the Space Tyrant: A gay-themed adventure video game.

Dana Milbank: "If Scalia is to honor his own principle, he'll vote to strike down DOMA and give his blessing to those states that wish to legalize gay marriage. But don't count on it."

Tom Hardy, still looking good under that beard.
Study: Stronger boys live longer.

Suburgatory's Parker Young is trying to get noticed, and it's working.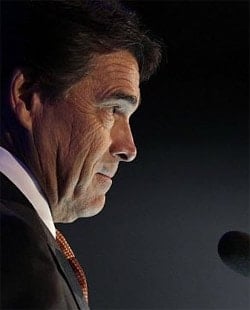 Rick Perry: "Banning abortion is my goal."

South Beach's gay Lords Hotel up for sale.

Evita to close on January 26: "Our extensive search for a new cast presented the significant challenges of not only replacing a high-caliber trio of stars but also synchronizing the schedules of potential replacements with that of the production," said Mr. Luftig. "Despite going down the road with a variety of artists, the planets have simply not aligned for us to engage the right talent at the right time. Therefore, we have made the decision to end this incredible journey on a high note on January 26 with our original stars intact."

Sports Illustrated honors Brendon Ayanbadejo for gay rights advocacy: "When three fundamentalist teammates staged what Ayanbadejo called 'an intervention,' he whipped out (a pro-gay marriage letter from a) minister. When teammates use an expression like 'that's so gay,' he'll get in their faces so reliably that many now reflexively add, 'Sorry, B.A.!'"