Former ambassador to Luxembourg James Hormel spoke out today about former Senator Chuck Hagel's apology for remarks he made when Hormel was being considered for his position in 1998. Hagel had said that the fact that Hormel was "aggressively gay" would inhibit his ability to function as a U.S. ambassador.
Today, Hagel apologized in an attempt to preserve his viability as a nominee for Secretary of Defense, saying, "My comments 14 years ago in 1998 were insensitive. They do not reflect my views or the totality of my public record, and I apologize to Ambassador Hormel and any LGBT Americans who may question my commitment to their civil rights. I am fully supportive of 'open service' and committed to LGBT military families."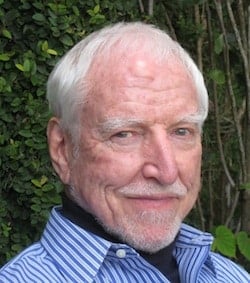 Writes the WaPo's Greg Sargent:
…in an interview this afternoon, the target of the 1998 slur, leading gay philanthropist James Hormel, told me he never received an apology from Hagel himself, questioned the sincerity of the apology, and said the incident should still raise questions about whether Hagel is the right man to oversee the repeal of don't ask don't tell.
"I have not received an apology," Hormel, who is a major figure in Democratic politics, told me. "I thought this so-called apology, which I haven't received, but which was made public, had the air of being a defensive move on his part." Hormel added that the apology appeared to have been given "only in service of his attempt to get the nomination."…
…Of Hagel's comment, Hormel added: "If it were made today, it would be clearly disqualifying."
Added Hormel on Facebook:
"Senator Hagel's apology is significant–I can't remember a time when a potential presidential nominee apologized for anything. While the timing appears self-serving, the words themselves are unequivocal–they are a clear apology. Since 1998, fourteen years have passed, and public attitudes have shifted–perhaps Senator Hagel has progressed with the times, too. His action affords new stature to the LGBT constituency, whose members still are treated as second class citizens in innumerable ways. Senator Hagel stated in his remarks that he was willing to support open military service and LGBT military families. If that is a commitment to treat LGBT service members and their families like everybody else, I would support his nomination."