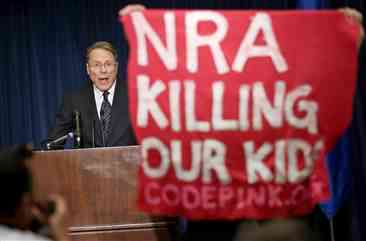 BY SAM GREISMAN
A look back at today's top stories
POLITICS
After promising "meaningful contributions", the National Rifle Association finally addressed the public today, a week since the shootings in Newtown. It turns out the only meaningful thing to come out of Wayne LaPierre's press conference was when he was interrupted by a protester. Want to know more about the NRA and feel that your stomach can handle it? Jason Bellini of The Wall Street Journal offers a brief history of the group. 
First Lady Michelle Obama has reached out to the people of Newtown with an open letter published in the Hartford Courant in which she expresses her sympathies. Also her husband Barack responded to petitions for stricter gun control, saying in part "we hear you". 
As expected Hillary Clinton's replacement as Secretary of State will be former presidential candidate Senator John Kerry. Shockingly, and thankfully, John Boehner's 'Plan B' has suffered an embarrassing failure. 
**
GAY ISSUES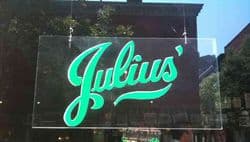 On last night's Rock Center former First Daughter and marriage equality advocate Chelsea Clinton took some time to grill Pastor Rick Warren. Unsurprisingly he didn't budge. Looking to avoid political hot water, former Senator Chuck Hagel apologized today for anti-gay remarks he made in 1998. One very unapologetic man is Pope Benedict XVI who today tweeted, yes the Pope tweets for some reason, that gays deny human dignity. 
In good news, Julius, New York City's oldest gay bar has been found eligible to qualify for National Landmark status. 
**
VIDEOS OF THE DAY
In a very moving tribute to the victims of last week's shooting in Newtown, The Los Angeles Gay Men Chorus performed a hauntingly beautiful rendition of David Bowie's Peace on Earth. 
On a much much lighter note, Paul Rudd stopped by Anderson today and tickled Cooper with his pickle.