The Montana Supreme Court has sided with a lower court judge who dismissed a case brought by the ACLU demanding equal benefits for same-sex couples.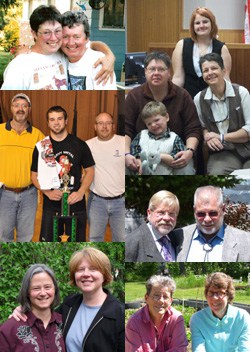 Judge Jeffrey Sherlock dismissed the case in April 2011, saying that an amendment to the Montana Constitution that defines marriage as being between a man and a woman had already settled the question, adding that the question of granting gay couples the benefits, without allowing them to get married, was best left to the legislative process. Sherlock also said that a ruling to force state lawmakers to write new laws would be an inappropriate breach of the separation of powers between the three branches of government.
In November, the ACLU said that Sherlock "abdicated his responsibility" in dismissing the case. They brought their appeal before the Supreme Court in April 2012.
The AP reports on today's decision:
The court wrote in Monday's 4-3 decision the request was "overly broad" and sided with a lower court's decision last year to dismiss the lawsuit. But the Supreme Court left the door open for the couples to modify their request and try again.
The couples are not asking to for the right to marry. Instead, they argue the state is constitutionally required to let them make the same decisions about their families' health care and finances as married couples.
The state has argued that spousal benefits are limited by definition to married couples. It argues that any decision to expand them needs to be made by the Legislature.
Here's the ACLU's information page on the case.