Real-life Hunger Games coming to TV.
NOM begins campaign to prove to the Supreme Court that LGBT people are far too powerful to be a vulnerable minority group.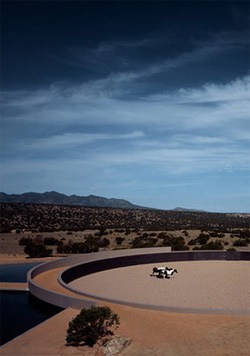 The homes of designer/director Tom Ford.
Tom Cruise is militant about the running of his Bel Air home.
Columbus Dispatch poll: Ohioans evenly divided on gay marriage and marijuana. "Although Ohioans are deadlocked on the legalization of marijuana, it is an issue that it is not clear what will happen once it becomes a matter of public discourse. … Same-sex marriage has been discussed, and everybody has an opinion about it."
House GOP holds Sandy disaster relief hostage.
Actor Scott Evans pleaded not guilty after being charged with trying to buy cocaine off a police officer earlier this month, TMZ reports. The incident took place on December 4, after which Evans posted $10,000 bail. He's due in court again on January 14.
BBC-commissioned report: LGBT people "still relatively invisible" across media. "Doctor Who, Downton Abbey and Holby City were among the shows praised by the report for their inclusion of incidental LGB characters. 'Doctor Who quite often has a gay character in it but it isn't always an issue or the plotline,' said anti-hate crime charity Galop. 'It's just incidental which has been quite nice.'"
New Michigan handgun law allows guns in schools.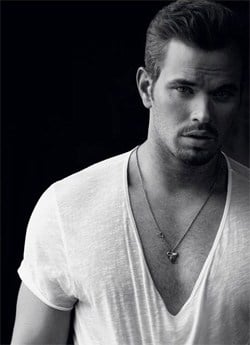 Kellan Lutz for InStyle Man Russia.
Gay Princeton student Duncan Hosie, who challenged Scalia earlier this week, came out only a month ago: "Hosie, who asked the question to Scalia at a campus lecture on Monday night, said he was offended by some of the justice's written opinions on cases related to gay rights. In the process, he revealed his homosexuality to the 800 people in attendance and the perhaps millions who read coverage in the Associated Press or London Daily Mail or saw his appearance on MSNBC Tuesday night. Hosie had come out to his family just a little over one month ago, over fall break."
Madonna dancer reveals on-set photo of new Madonna video.
Two teens arrested in strangulation of gay Brazilian student: 'He wanted to kiss me and I wanted to kill him', declared the boy who killed Biancão to daily Campo Grande News.
Gay Houston meteorologist Frank Billingsley gets married.
An update from the State Department on how they are advancing equality for LGBT people abroad.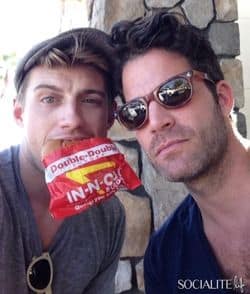 Nate Berkus and Jeremiah Brent: An item.
Anthony Kennedy's history of support for gay rights: "The Reagan-appointed justice has pained liberals on many occasions, most recently this summer when he voted to wipe out the Affordable Care Act. But when it comes to gay rights, Kennedy has written passionately in its favor, spearheading the court's two key rulings for gay equality."
Doctors use retooled HIV to fight Leukemia.
Transphobia in the classroom at Houston Community College: "The morning of my final Dec. 11, 2012 In my Human Sexuality class at HCC Town & Country campus my Professor Dr. Janice Grecco took a final blow at me with her uneducated and ignorantly egregious attack on Transsexual and Intersex people ( more directly ME) and not only did she inform people that you can get HIV from kissing (while knowing I am HIV +) during the first month of class, and telling stories of how transgender people are really just gay men who can't handle being gay and they feel it is easier to change genders and they chose to "mutilate their bodies and the resulting vagina neither looks nor works like a real woman's vagina" I then spoke out and said that is hardly the truth, that I am a living experience of the situation Dr. Grecco was very defensive when I began to challenge the information she was presenting to the class as inaccurate."