Rather than discussing US-Taiwan relations with King Pu-tsung, their representative to the US, Taiwanese lawmakers were more interested in asking him questions about rumors that he's gay and having an affair with President Ma Ying-jeou: "King said it was 'unfair' that people have claimed that his political
progress has been spurred along through sexual relationships, adding
that the insinuation was also insulting to homosexuals."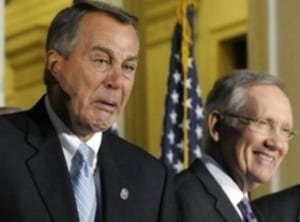 Senate Majority leader Harry Reid
is blaming GOP House Speaker John Boehner of running the House like a "dictatorship" and intentionally obstructing fiscal cliff negotiations. "Everyone knows that if they had brought up the Senate-passed bill, it
would pass overwhelmingly. But the speaker says, no we can't do that,"
Reid said today. "It's [the House] being
operated by a dictatorship of the speaker."

Lindsay Lohan got a bit of a break on the tax lien on her home.

Johnny Depp's 2012, a photo essay.

"How An Author Should Be." (Good at building anticipation.)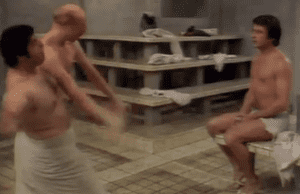 Presenting "The Fabulous Fags of the Steambath."

Don't you wish you would find British Olympic diver Tom Daley under your mistletoe?

Puppies in the snow.

A look back at 2012 in celebrity fashion.

Nick and Nate Montana show off their football bodies on the beach.

Following in Richard Hanna and Ileana Ros-Lehtinan, a third GOP congressman has come out against the anti-gay DOMA: "U.S. Rep. Charlie Bass, R-Peterborough, took a symbolic step this week
by being the first Republican member of Congress from New England to
sign on to an effort that would allow the federal government to
recognize same-sex marriage."

"A Gay Male Escort Recalls His Craziest Client Request."

Anti-gay conservative MP Tim Loughton: "[Marriage is] a gift of God in creation through which husband and wife may know the grace of God."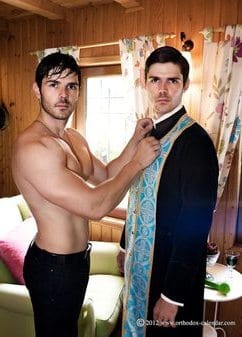 Men said to be Romanian Orthodox priests posed suggestively for a calendar being described as "homoerotic."

The Journal-News, a newspaper for New York's Westchester and Rockland Counties, is at the center of a privacy debate after publishing the names and addresses of gun-owning residents. "Turns out the stunt was so unpopular — with gun owners and privacy
advocates alike — that a blogger named Christopher Fountain took it upon
himself to dig up and organize the names, addresses, and phone numbers
of the Journal-News staff, starting with editor Cyndee Royle."

Brian Schatz has been sworn in to replace late Hawaiian Sen. Daniel Inouye. "I am honored to serve in this capacity, and I can assure you that if given the opportunity, I will make Hawaii proud," he said. "I'm going to work very hard, and I understand the road ahead is going to be challenging for all of us, but it also is potentially a hopeful time to rebuild as a united congressional delegation."