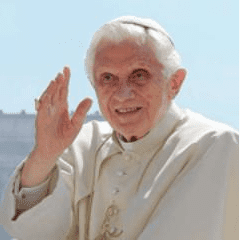 The Pope has joined Twitter officially, though he has yet to send out a Tweet. He is receiving tweets, however, including this one, asking, "@Pontifex why do you defend child rapists?"
No doubt folks will have  quite a few similar questions.
Mashable writes: "The move was announced in November, when a Vatican official said the Pope (or, more precisely, whoever handles his Twitter account) would be tweeting fairly infrequently, with his tweets 'not veering far from his texts.' The Pope's account currently doesn't have any tweets. It follows 7 other accounts, which are all versions of the same account in different languages: German, Spanish, Portuguese, Polish, Italian, French and Arabic."