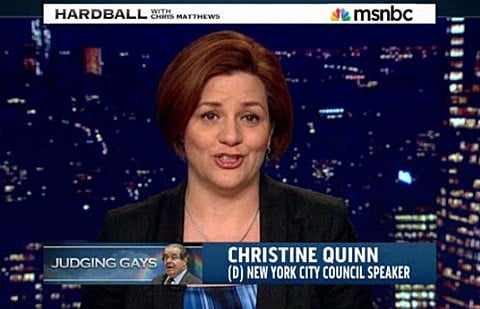 NYC City Council Speaker Christine Quinn appeared on MSNBC's Hardball last night in a segment about Scotus Justice Antonin Scalia's remarks comparing homosexuality and murder.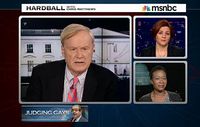 Quinn denounced Scalia:
"The Justice should apologize…It's offensive. Sexual orientation is who we are as people. It's how we're created if we're LGBT. And to compare that even in a way you want to say was some philosophical exercise to a heinous horrible crime of murder. It's just wrong. He can say it's a slip of the tongue. Just apologize. But don't compare me to a murderer because I'm a lesbian. Just don't do it. It's wrong."
Added Quinn: "My father always said, 'It's nice to be nice.' And it is. And you should treat other human beings even if you disagree with them, even if you dislike who they are, in a respectful way. The justice was disrespectful to me and my family. And that doesn't further my understanding him better, or him understanding me better."
Watch, AFTER THE JUMP…
Visit NBCNews.com for breaking news, world news, and news about the economy