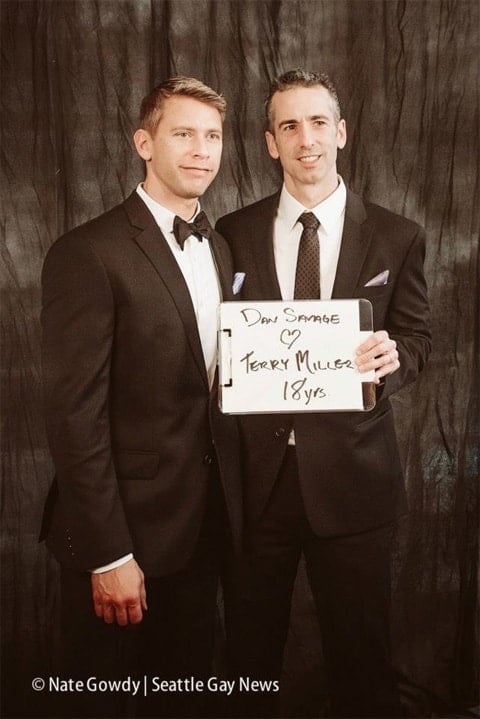 From Sunday's kick-off to marriage equality in Washington state.
Nate Gowdy of the Seattle Gay News writes us:
"I had the opportunity to put together a team of four photographers to host a photobooth for just about each of the 138 just-married couples at Seattle City Hall on Sunday, Dec. 9. Here's my shot of Dan Savage and Terry Miller — If you keep clicking through, there are 75 images in all. While my team took formals I got to roam around inside the lobby after all other media was booted after half an hour, so there are some shots you won't find anywhere else."
Also at the Seattle Gay News Flickr photostream.