American Psychiatric Association: Gender dysphoria to replace gender identity disorder.

America East is the first Division I athletic conference to partner with You Can Play Project.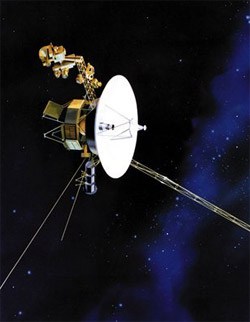 Voyager spacecraft at edge of interstellar space.

Bizarre collaboration of the Day: Mary Kate and Ashley Olsen, and Damien Hirst.

Slow movement seen on ENDA:
"Continued Republican control of the House means the Employment
Non-Discrimination Act will again face an uphill battle in the 113th
Congress. The choice of whether to push the Democratic Senate leadership
for a full Senate vote on the legislation will be one of the key
strategy decisions fought out among LGBT advocates in the coming
months."

Madonna's shirtlesss boytoy Brahim Zaibat rolls with her son Rocco.

The Hobbit is making moviegoers sick.

Signorile: AP ban on 'homophobia' plays into anti-gay agenda: "Those who are anti-gay have been railing against the use of the word by journalists and others for years and are cheering the AP for banning it. This comes at a critical juncture in the gay rights movement, when anti-gay forces appear to be losing ground and are grasping for ways to gain it back."

VIDEO: The teaser for Beyonce's HBO documentary.

George Zimmerman's defense team releases bloody nose photo.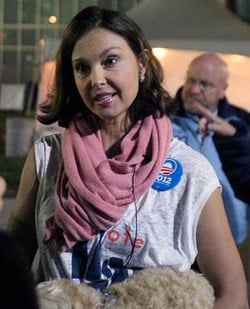 Ashley Judd considering a run against Mitch McConnell.

John Travolta sued by alleged gay lover: "The man behind the lawsuit is Doug Gotterba — who claims he served as Travolta's pilot from 1981 to 1987. Gotterba made headlines recently when he reportedly spoke to the National Enquirer about his 'steamy affair' with the actor."

Karen Ocamb reports from the Victory Fund's 2012 LGBT Leadership Conference: "From accessible star US Senator-elect Tammy Baldwin of Wisconsin to Wyoming House of Representatives Cathy Connolly, the conference celebrated the extraordinary victories of out candidates on Nov. 6  and discussed the difficult roadblocks ahead – including the struggle for global equality in a plenary keynoted by US Ambassador David Huebner."

The hottest TV actors of all time?

Ryan Gosling is getting ready to blow the roof off.

Buzzfeed: 45 most powerful images of 2012.

Vicious homophobe to head National Rural Electric Cooperative Association (NRECA).

Reza Farahan says rumors Ryan Seacrest is gay are nonsense: "He's such an accomplished human being. He's so positive and he's motivating. When you are around him, you don't focus on what he's wearing or whom he's with, it's kind of like, wow, this young entrepreneur has built this huge empire. You get caught up in what this person has done in the world rather than who he has done. The rumors are stupid."

Lady Gaga buys 55 items from Michael Jackson auction: "Gaga tweeted Sunday that she bought 55 pieces in the sale administered by Julien's Auctions and said she plans to keep the items 'archived and expertly cared for in the spirit and love of Michael Jackson, his bravery and fans worldwide.'"