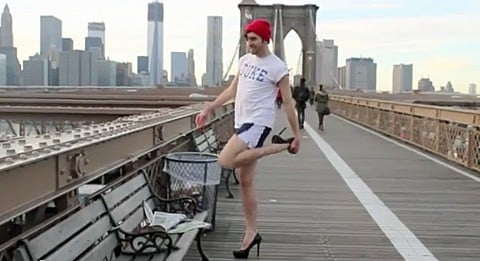 Duke University junior Jacob Tobia is putting on his best heels this Saturday for NYC's Ali Forney Center, which was devastated by Hurricane Sandy.
Writes Tobia: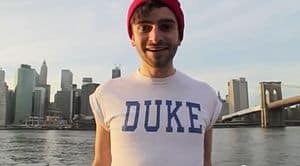 Many of you know me for my gender-bending style and fabulous high-heels, and to help out the Ali Forney Center, I'm putting them to good use. If I can raise $10,000 by Saturday, December 15th, I will run across the iconic Brooklyn Bridge–which is over a mile long–in 5" stilettos. So if you want to see me do the impossible, donate to my campaign and encourage your friends to do the same. 100% of donations will go directly to the Ali Forney Center, and all donations are fully tax deductible.
Watch his warm-up video, AFTER THE JUMP…
And help him out here.