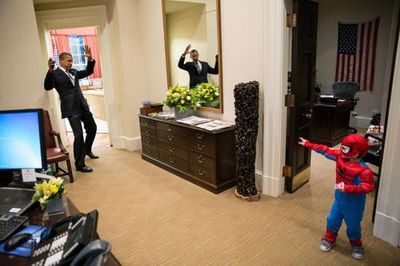 PHOTO OF THE DAY: Obama gets caught by Spiderman
BY SAM GREISMAN
A look back at today's top stories
POLITICS
Today, Time Magazine's Person of the Year Barack Obama continued to wage a war of words with a continually uncompromising John Boehner. 
Piers Morgan had the Director of the Gun Owners of America on his show last night and tore into his foolish pro-gun argument. In the light of what has happened in Newtown and the public outcry for stricter gun control, our Ari Waldman takes a look at the legal approach for dealing with the Second Amendment. 
**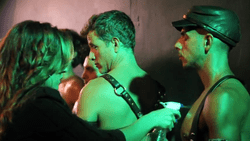 ENTERTAINMENT
Check out the trailer for James Franco's new film all about leather bars, based on William Friedkin's classic Cruising. Also the trailer for Pedro Almodovar's "I'm So Excited" is out and it features some very divalicious moments. 
Bradley Cooper stopped by Ellen to show off all five of his nipples. And Neil Patrick Harris shows us all about that time he was caught soliciting sex from puppets. 
**
VIDEOS OF THE DAY
This is what happens when two bros are really into each other's physiques. And though this video has been proven to be fake, an eagle snatching a baby in a park is still pretty crazy looking.