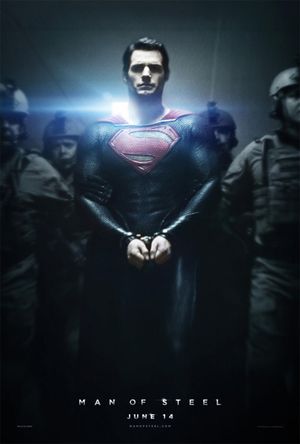 PHOTO OF THE DAY: The Man of Steel is all tied up.
BY SAM GREISMAN
A look back at today's top stories
POLITICS
Still no word from the Supreme Court today regarding if they will take on DOMA or Prop 8 cases. Our Ari Waldman tell us what that means and what might be next.
Mitt Romney has finally found a gig, post-election failure. He is headed back to Marriott. Let's hope he stays there.
**
ENTERTAINMENT
Les Miserables doesn't hit theaters until Christmas but, the studio has released five new clips of some of the songs from the adaptation. Last night my mother, Sally Field, appeared on Oprah's Next Chapter and among other things called me "sexy". Awkward.
The founder of LOGO has launched an LGBT-themed YouTube channel. The channel will feature shows from a variety of LGBT friendly personalities. On the heels of J Crew featuring a gay wedding in their "Wedding Album", JET Magazine is running a gay-wedding announcement in their December issue. Also check out the trailer for the gay-themed Five Dances.
And I don't know if this qualifies as "entertainment", but William and Kate are expecting a royal baby!

**
VIDEOS OF THE DAY
This time-lapse video of planes landing in San Diego is bizarrely beautiful.
So first the gays told straight guys that they would marry their girlfriends if they didn't support gay marriage. Then the straighties said "go ahead". Now the girlfriends have something to say about all this. Also dolphins may be developing a taste for human flesh.