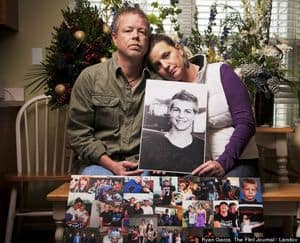 BY SAM GREISMAN
A look back at today's top stories
GAY ISSUES
Tragic news out of Michigan where a gay teen has committed suicide and it seems anti-gay bullying is to blame. So very sad. 
A New Jersey teen is tired of the gender-specific marketing of Easy Bake Ovens and wants Hasbro to do something about it. GQ Magazine has named NFL players Chris Kluwe and Brendon Ayanbadejo Honorary Gays of the Year for all the work they have done in advocating for marriage equality. 
Someone invited Donald Trump to a gay wedding and he thought it was "beautiful". What's more surprising is that he revealed this during a lunch with George Takei. Also Desmond Tutu is calling on Uganda to drop the so-called "Kill the Gays" bill. 
**
WINGNUTTERY
One Life to Live Actor Scott Evans, who is the younger and gayer brother of Chris Evans, was arrested last night after trying to purchase drugs from an undercover cop. Oops! Republican Golden Boy Marco Rubio recently sat down with Politico and said that he believes homosexuality is a sin but he is not going to "go around pointing fingers". 
**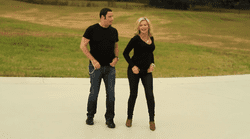 ENTERTAINMENT
I am very tempted to put this under "wingnuttery" but, John Travolta and Olivia Newton-John released a video for their song "I Think You Might Like It" and sat down with Ellen to discuss it. Travolta's hair in that video is a revelation. Cheyenne Jackson has released a preview of the video for "Don't Wanna Know". It contains a lot of thrusting.
Wanna relive the year in pop music? Watch this supercut! Also Jimmy Fallon and Mariah Carey team up for an excellent rendition of "All I Want for Christmas". 
**
VIDEOS OF THE DAY
Jon Stewart weighed in last night on the stupidity that is leading us to the "Fiscal Cliff". And check out this illustrated tale of one young boy's desire to grow up and be gay.