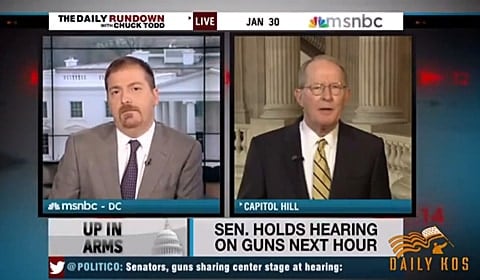 Because "video games affect people."
Watch, AFTER THE JUMP…
Writes Jed Lewison: "To repeat, those words came from the lips of a United States Senator. A Republican United States Senator, to be precise. Supposedly, he's one of the brightest bulbs in the Senate Republican conference. The first President Bush thought he was so smart that he appointed him to be Secretary of Education for the entire nation. And yet despite (or perhaps because of) these illustrious credentials, Lamar Alexander babbles forth this nonsense without the slightest hint of embarrassment or self-doubt."