Andrew Sullivan's foray into publishing independence, in which his team will be supported by donations from readers who want to pay to read his content, is going well, at least after the first day.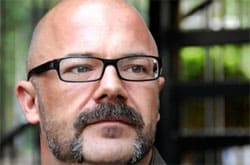 He brought in "well into six figures" in the first 24 hours, said Sullivan in an interview with Buzzfeed:
"But there's no meter yet, so we won't find out how it's really all going until mid-February."
Sullivan said he wasn't sure how many subscribers at a base rate of $19.99 a year he would need to make the enterprise work long-term; the blog not only consists of him, but seven staffers. (Reuters' Felix Salmon estimates that he'll need to earn $750,000 a year to keep the operation running.)
"To tell you the truth I'm not entirely sure, because the price point has more or less been blown through by about a third of our subscribers. About a third of them are paying more than we asked for," he said, adding that the largest individual subscription thus far was for $10,000.
Previously…
Andrew Sullivan Set To Start Independent Pay Site February 1 [tlrd]