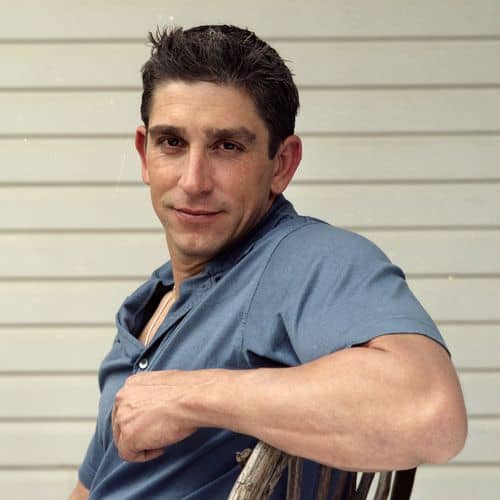 President Obama has chosen Richard Blanco to write and recite an original poem at his inauguration later this month, the NYT reports:
Like Mr. Obama, who chronicled his multicultural upbringing in a best-selling autobiography, "Dreams From My Father," Mr. Blanco has been on a quest for personal identity through the written word. He said his affinity for Mr. Obama springs from his own feeling of straddling different worlds; he is Latino and gay (and worked as a civil engineer while pursuing poetry). His poems are laden with longing for the sights and smells of the land his parents left behind.
Now Mr. Obama is about to pluck Mr. Blanco out of the relatively obscure and quiet world of poetry and put him on display before the entire world. On Wednesday the president's inaugural planners will announce that Mr. Blanco is to be the 2013 inaugural poet, joining the ranks of notables like Robert Frost and Maya Angelou.
Blanco lives in Maine with his partner. He told the paper:
"Since the beginning of the campaign, I totally related to his life story and the way he speaks of his family, and of course his multicultural background. There has always been a spiritual connection in that sense. I feel in some ways that when I'm writing about my family, I'm writing about him."
Said Obama of Blanco, in a press release from the White House:
"I'm honored that Richard Blanco will join me and Vice President Biden at our second Inaugural," President Obama said today. His contributions to the fields of poetry and the arts have already paved a path forward for future generations of writers. Richard's writing will be wonderfully fitting for an Inaugural that will celebrate the strength of the American people and our nation's great diversity."
More info from the White House:
Born in Spain to Cuban exiles, Blanco's parents emigrated to New York City days after his birth and eventually settled in Miami. Blanco began his career as a consultant engineer. Writing about abstract concepts and preparing arguments on behalf of his clients helped Blanco think about the "engineering" of language, and he left his job in 1999 for the creative writing faculty at Central Connecticut State University until 2001. Thereafter he served as instructor at various universities throughout the country, including American and Georgetown universities, all the while maintaining his career in consulting engineer.
 
Blanco's career as an English-language Latino poet gained momentum when his first collection, City of a Hundred Fires, won the Agnes Lynch Starrett Poetry Prize from the University of Pittsburgh. Blanco's second book of poetry, Directions to The Beach of the Dead, won the PEN American Center Beyond Margins Award.  His third collection, Looking for The Gulf Motel, was published in 2012.
Added Blanco: "I'm beside myself, bestowed with this great honor, brimming over with excitement, awe, and gratitude. In many ways, this is the very 'stuff' of the American Dream, which underlies so much of my work and my life's story—America's story, really.  I am thrilled by the thought of coming together during this great occasion to celebrate our country and its people through the power of poetry."
Watch Blanco give a reading in 2012 at NYC's Bryant Park, AFTER THE JUMP…