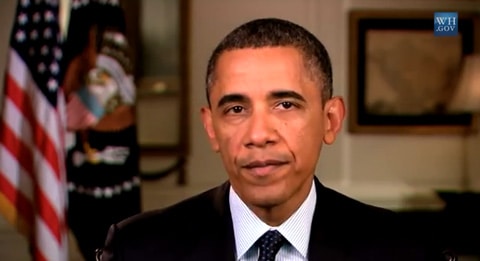 President Obama addressed the National Gay and Lesbian Task Force's 25th National Conference on LGBT Equality: Creating Change in a video message this afternoon. The conference is being held this week in Atlanta for 3,000 LGBT rights advocates.
Said Obama in the message:
"I've always said that the change we need in this country — real change — doesn't come from Washington, it comes from folks like you. Change has always come from ordinary Americans who sit in or stand up or marched to demand it. The National Gay and Lesbian Task Force has been a partner at the forefront of that movement for 40 years. … With your help, we will continue the journey to perfect our union. The work will be hard, the road will be long, but I'm more confident than ever that we will reach a better future as long as Americans like you keep reaching for justice — and all of us keep marching together."
Watch, AFTER THE JUMP…