TAB: Elton John paid £20K to the surrogate mom of Elijah Joseph Daniel Furnish-John.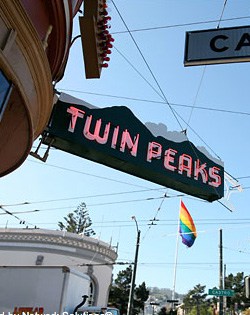 San Francisco's Twin Peaks Tavern gets landmark status:
"Twin Peaks Tavern, which first opened in 1935 but was purchased by
Cunha and Forster in 1971, is believed to be the first gay bar in the
nation to feature full-length, open plate glass windows that let its
patrons look out, and more importantly, the public look in…It has now
survived for 40 years as one of the Castro district's most memorable
and welcoming establishments."

Matthew McConaughey reacts to the lies of his friend Lance Armstrong. "What was he supposed to do? Call me to the side and go, 'Hey man, I did it but don't tell anybody.'"

Nicole Kidman now an "indie" actress.

First transgender wedding takes place in Israel: "The couple, a blonde-bombshell and her husband, whose identity was not revealed, walked down the aisle to the cheers and tears of their friends and family, and with a Channel 2 television crew in tow."

WATCH: Eva Longoria on her participation in Obama's inauguration.

Male model fix: Gabriel Burger.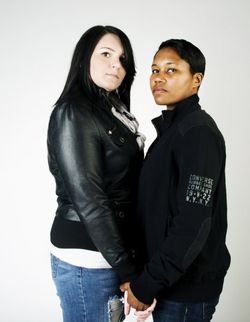 Fayetteville Observer covers discrimination against LGBT service members, plight of lesbian war widow Staff Sgt. Tracy Dice. "More than a year after the repeal of 'don't ask, don't tell,' some gay and lesbian troops on Fort Bragg and in the National Guard say they are still not on equal footing with their heterosexual counterparts."

Portugal passes trangender hate crime law.

Frank Bruni on love, marriage and voters.

Katie Couric to interview Manti Te'o: "Ms. Couric''s interview will be televised on Thursday on 'Katie,' the syndicated talk show she began last fall, a spokeswoman for the show said on Sunday. Excerpts from the interview will be broadcast in advance on 'Good Morning America' and other ABC News programs. Mr. Te'o will be joined by his parents, Brian and Ottilia, for the interview. Mr. Te'o apparently misled his father about the girlfriend, claiming at one point that he'd met her in Hawaii."

VIDEO: Selena Gomez covers Britney's "Baby One More Time".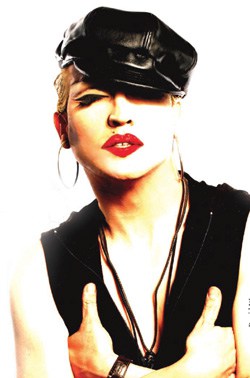 New coffee table book celebrates drag.

Giant crater on Mars may once have been a lake. "The discovery came from a study of images by NASA's powerful Mars Reconnaissance Orbiter that revealed new evidence of a wet underground environment on the Red Planet. The images focused on the giant McLaughlin Crater, which is about 57 miles (92 kilometers) wide and so deep that underground water appears to have flowed into the crater at some point in the distant past."

Original Batmobile sells for $4.2 million.

On the potential Harvey Milk airport: "As of Jan. 16, District 9 supervisor David Campos had the support of five from the Board of Supervisors, including his own. Campos needs the support of one more to qualify for the majority six signatures needed to push the initiative onto the November ballot."

Google Earth maps North Korean labor camps.

Gay bundler Rufus Gifford thanks donors announces final Obama fundraising totals: "The campaign disclosed that it had 4.5 million total donors to the campaign and the Democratic National Committee, including 2.9 million new donors who didn't pitch in during the 2008 cycle. According to the data presented by the campaign, the average donation was $65.89."