Singer Patti Page dies at 85.
A record 20 women, including Tammy Baldwin, were sworn into the U.S. Senate today.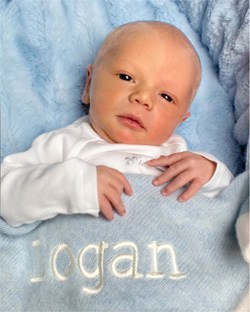 Ryan Murphy shows off new son on Twitter. "Thanks to everyone for the kind wishes. Logan is one week old and doing great. Happy new year!"
WaPo profiles Rep. Kyrsten Sinema (D-AZ): "Sinema is a bracingly unfiltered talker, a precocious achiever, a high-energy persuader, an adjunct professor, a lawyer, a marathon runner, a lover of designer clothes. She is a holder of many, many degrees — this she's happy to tell you in a humble-braggy sort of way. And she can be a lot of fun to hang out with, a rambling, kind of kooky monologist who can pivot from whimsical and wacky to substantive and earnest without a pause. Krysten Sinema is also — and it irks her to no end that this is such an object of fascination — an openly bisexual woman."
Twilight actor Bronson Pelletier, who was thrown out of a West Hollywood gay bar in mid-December, was arrested for urinating at a gate at LAX, and there's video.
Jake Gyllenhaal and Katie Holmes not an item.
Maggie Gallagher retiring syndicated column.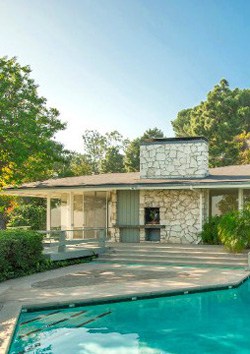 Ronald Reagan's former home for sale for $5 million. "The Pacific Palisades, Calif., home where Ronald and Nancy Reagan lived just before they moved to the White House is on the market."
Chris Hemsworth to get plum 50 Shades of Grey role?
House Republicans move to ensure constitutionality of DOMA is settled by Supreme Court: "The Supreme Court's 'review of DOMA's constitutionality,' lawyers for House leaders wrote in a brief, is 'a question all agree merits this Court's review and resolution' — even if the court decides the Obama administration's appeal of the case to the Supreme Court can't be heard."
NOM's Jennifer Roback Morse promotes article accusing gay men of living like "rutted, uncontrollable animals".
Frank Ocean cited for speeding, driving with a suspended license and a tinted window violation, not "suspicious behavior" as gossip site Media Take Out reported.
Sean Penn, buff on the beach.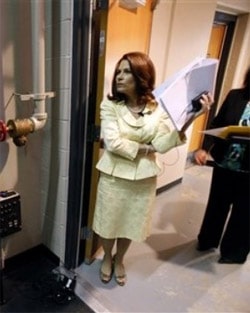 Michelle Bachmann introduces first bill of 113th Congress, to repeal Obamacare. "House Republicans have already unsuccessfully voted 33 times in the last two years to repeal Obamacare, while failing to pass a single piece of job creation legislation in the last session of Congress — contributing to a record-low approval rating of just 10 percent by the time the session ended on Thursday."
Buzzfeed announces $20 million in new financing.
Joseph Gordon-Levitt tipped for lead role in Marvel adaptation Guardians of the Galaxy.
Adam Lambert clarifies critique of Les Miz after tweet goes viral: "My movie review has gone viral. U can spend a whole year praising artists for inspiring work, but one critique gets all the attention. Funny," he wrote. "Those raw and real moments when characters broke down or were expressing the ugliness of the human condition were superb. However… My personal opinion: there were times when the vocals weren't able to convey the power, beauty and grace that the score ALSO calls for."