Mother seeks letters of support for bullied son.

Openly gay Councilman Gary Schiff hopes to be new mayor of Minneapolis.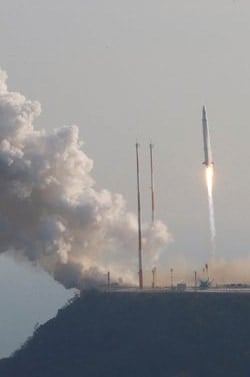 South Korea launches satellite into orbit.

Dazed and Confused actor Jason London arrested after bar fight, defecates in police car, and spews anti-gay slurs at officers.

Hillary Clinton says she's "not inclined" to run for President in 2016. "I'm not thinking about anything like that right now," Clinton smilingly told a questioner. "I am looking forward to finishing up my tenure as secretary of state and then catching up on about 20 years of sleep deprivation."

RIM rebrands itself as BlackBerry.

Ke$ha gets a reality TV series: "You might have heard my voice on the radio, seen me onstage or in a music video, but that's only a part of the story," Ke$ha told MTV News. "With this documentary series I'm revealing a more complete picture of what my life is really like. It's not all glamorous but it's all real."

Columbus, Ohio to host Gay Softball World Series in 2015: "It is expected to attract more than 5,000 players from 46 cities in 20 states and Canada and generate about $5 million in visitor spending."

31 Adam Lambert fan art drawings.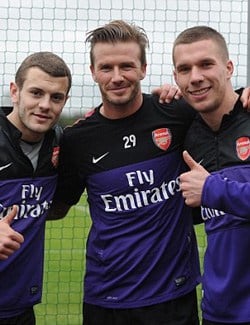 David Beckham training with Arsenal.

Steven Soderbergh retires from film: "The worst development in film-making – particularly in the last five years – is how badly directors are treated," Soderbergh told New York magazine. "It's become absolutely horrible the way the people with the money decide they can fart in the kitchen, to put it bluntly. It's not just studios – it's who is financing a film. I guess I don't understand the assumption that the director is presumptively wrong about what the audience wants or needs when they are the first audience, in a way. And probably got into making movies because of being in that audience."

DailyKos: Tough times for the bigots.

Germany's gay foreign minister Guido Westerwelle speaks out against Russia's plan to ban gay "propaganda": "Westerwelle had made clear that in Germany's view the law violated the European human rights convention, the report said.
'Such a law will hamper European-Russian relations and will harm Russia's image in Europe,' it cited an unidentified official as saying, setting out Westerwelle's position."

Lindsay Lohan dodges jail once again.

Bradley Cooper visits NYC's SoulCycle, shirtless.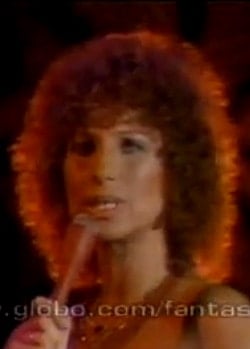 Barbra Streisand to sing at Oscars for first time in 36 years. Here's her 1977 performance.

Justin Timberlake to perform at the Grammys.

STUDY: Straight men more stressed and depressed than gay men. "Authors said they were not surprised to find that homosexuals who had disclosed their sexual orientation to friends and family showed fewer signs of depression than those who had yet to come out. However, they said they did not anticipate that the overall systemic stress, or allostatic load, measured in straight men would exceed all groups."
Lindsey Graham: "Hillary Clinton got away with murder" in Benghazi.

Illinois GOP wants marriage equality passed: "The reason so many Republicans would like to see the bill passed is because they know that with the huge, new Democratic majorities in both legislative chambers, that it's eventually going to pass anyway. They want to get this issue out of the way and behind them as soon as possible. The issue is trending hard against the GOP's historical opposition, and they want the thing off the table before it starts to hurt them."