A gay man in Boynton Beach, Florida, is being accused of trying to start abstract "trouble" after his neighborhood association nixed his pride flag. The man, Dave Armstrong, says his neighbors are just homophobic. "I said, 'Listen, everybody else has an American flag on the front of
their property, so why can't I have my pride flag right out here?'"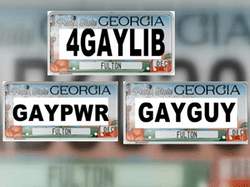 An Atlanta man is suing Georgia after state rejects his three gay-themed vanity license plates, "4GayLib," "GayPwr" and "GayGuy:" "All three were denied because they were already on a list of more than
10,000 banned tags, the state's 'bad tag list'. 'There are some limits
that are proper but none of this makes any sense,' [Attorney Cynthia] Counts said. 'It's
completely contrary to any first amendment principals.'"

The Connecticut Senate approved the state's first openly gay Supreme Court justice.

MSNBC panels says Secretary of State Hillary Clinton was "at her very best" during yesterday's Benghazi hearings.

New rules from the Kremlin demand military officers inspect recruits'
bodies, including their genitals, for tattoos that may indicate gang or
gay affiliation. "The reason for getting tattoos could indicate a low
cultural or educational level," the directive reads.
"If an influence by external factors is determined, for example,
persuasion or direct coercion, this indicates the malleability of the
young man, his disposition to submit to another's will."

Scotland Yard says it has arrested three people suspected of being involved in a "Muslim street patrol" that recently assaulted a gay man in London.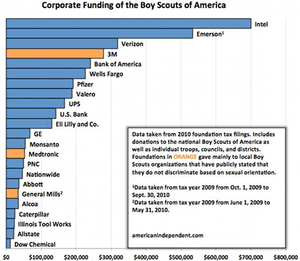 More about corporations turning on the Boy Scouts for the Scouts' tenacious homophobia, including a chart on who's giving how much to the organization. (Click on image to expand.)

David Hall, the former Air Force sergeant booted under Don't Ask, Don't Tell, discusses his experience as a "citizen co-chair" during President Obama's second inauguration. "I think he tried to put us all at ease and talk to us as normal people," he said of the commander-in-chief's demeanor.

Rather than joining the momentum that will most likely usher in marriage equality in Rhode Island, and simultaneously going against his party peer, Gov. Lincoln Chafee, Democratic State Sen. Frank A. Ciccone III plans on introducing a bill that will put same-sex unions to a popular vote, rather than allowing lawmakers to decide.

Despite outcry from LGBT students, Chick-fil-A will stay put at Southern Illinois University Edwardsville. The school, however, agreed to give them $1,500 to see if they can start an anti-bullying and general awareness campaign on such a small budget.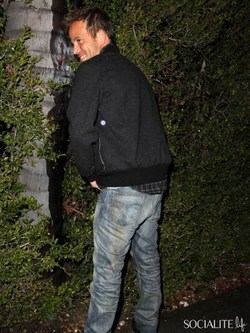 Stephen Dorff found some relief in the Roosevelt Hotel's bushes.

Here are the president's remarks on the Pentagon lifting the ban on women in combat: "Today, by moving to open more military positions—including ground combat units—to women, our armed forces have taken another historic step toward harnessing the talents and skills of all our citizens…"

Polish lawmakers begin debating civil unions.

Why didn't Sheryl Crow tell the world that former lover Lance Armstrong was doping?

David Beckham in a "fashionable dressing gown."

Is JJ Abrams going to direct the next Star Wars flick?

"Does lightning cause migraines?"