A 15-year old boy has been charged with the shooting deaths of two adults and three children in Albuquerque, New Mexico. Police say the teen had at least one assault rifle.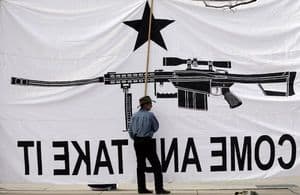 Five people were injured in separate incidents during yesterday's "Gun Appreciation Day."

Vicco, Kentucky, population 344, may be the smallest town in America to ban anti-gay discrimination.

What promises made during his first inaugural speech did President Obama keep?

Can former NYC Mayor Ed Koch's AIDS record be discussed without whispers about his sexuality? "Absent the hostility, a more speculative version of this position is offered in the film by Ethan Geto, a media and political strategist, who says simply that during the epidemic "it would have been so incredibly valuable for a popular mayor of New York to declare he was gay."

Labour MP Paul Flynn is introducing a bill that would allow gay royals to marry and for their children to be potential heirs to the British thrown.

This is horrific and graphic but definitely something you should pay attention to: video of a CVS manager strangling a homeless shoplifter to death while pedestrians hold the man down. No criminal charges are pending.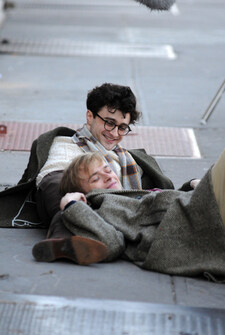 Daniel Radcliffe is already tired and "weirded out" by all the questions about the gay sex in his new film, Kill Your Darlings. "What weirded me out the most last night was people were asking me all these questions about the gay sex scenes. I was like: 'You know I did Equus?'. Some people are asking me questions like this is a more shocking subject, which is so strange," he said.

A review of James Franco's Interior Leather Bar, an homage to the graphic gay sex cut from the controversial gay classic Cruisin': "Interior Leather Bar does contain one very graphic sex scene – a tender encounter between two men we are told are a real-life couple, which seems to be entirely against the film's idea of re-queering gay sex. And in general it's much more about talking about sex than actually showing it, which also makes its claims toward provocation a little weaker."

Did you see Jennifer Lawrence host Saturday Night Live?

ABC News' Barbara Walters was hospitalized after falling and hitting her head at an inauguration party.

Loneliness is bad for your health: "[A new study] reveals that people who are lonely experience more reactivation of latent viruses in their systems than the well-connected. Lonely people also are more likely than others to produce inflammatory compounds in response to stress, a factor implicated in heart disease and other chronic disorders."

More on American anti-gay crusader Brian Brown's efforts to block marriage equality in France.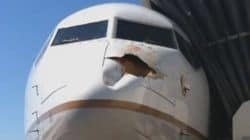 Want to stop bird strikes? Turn up the bass.

Jared Padalecki's a hot daddy.

Justin Bieber shared his butt with the world.

When Florence Welch met A$AP Rocky.

Hundreds of activists gathered to say adieu as Steven Goldstein prepares to step down as Garden State Equality's executive director.