Paul Rudnick has a quiz for Tom Cruise's new estate manager…

Focus on the Family's James Dobson tells flock that 35 years of work is ruined.

Giant rubber duck invades Sydney harbor.

Reported $3 million offer for photo of Kim Kardashian-Kanye West spawn.

Track coach resigns over affair with athlete: "Hall of Fame women's track and field coach Bev Kearney, whose story of recovery from a paralyzing auto accident inspired people around the country, has resigned due to an "intimate consensual relationship" with a University of Texas athlete in 2002, the school announced Saturday night."

Rebel Wilson is considering kidnapping One Direction.

Michelangelo Signorile chased down a bigot in Chelsea who called him "disgusting" after he kissed his partner: "I've not come to this age in my life, to this stage of the game in the fight for LGBT rights, to have someone call me 'disgusting' in my own neighborhood. And it's time none of us let them get away with it. I'm not saying that I or anyone should stand up to everybody engaged in a homophobic act every time. Obviously you have to be wise and safe. But whether it's on the streets of Chelsea or in Columbus, Ohio, all of us, straight and gay, must speak up when we can. Stand up and fight back. Because if we don't, they win."

Justin Bieber speaks out about marijuana photos.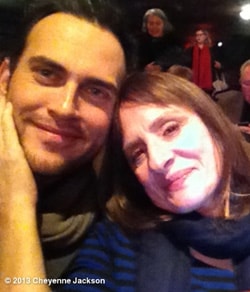 Cheyenne Jackson and Patti LuPone had a Broadway date night.

Maggie Gallagher on the retirement of her syndicated column: "I've spoken the truth within the limits of my insight, which is all any writer can do. I've had an impact on my times and stood up for some denigrated truths that I do not think any society can do without. Plus, I know people trying to live by these truths and [passing] them down to their children really appreciate my capacity to put into words what is in their hearts. All in all, I feel pretty good about how I've spent my life."

Boeing 787 Dreamliner catches fire on tarmac in Boston: "Boston Fire Department spokesman Steve MacDonald said the fire was in the belly of the Japan Airlines aircraft, which flies between Tokyo and Boston."

Providence, Rhode Island bishop says marriage equality sanctions "immoral activity".

They are FAMily.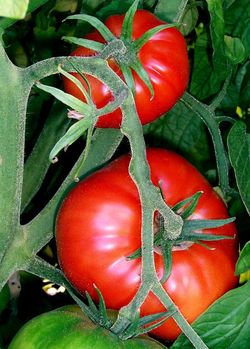 All hail the tomato pill:
"Ateronon, which contains lycopene found in the skin of ripe tomatoes,
had previously been hailed for unclogging arteries but the latest
results have given researchers hope it could halt the damage caused by
heart disease – Britain's biggest killer…The effect of the pill on
people with heart disease saw improvements in the function of cells in
the endothelium, which lines blood vessels. Ateronon was shown to
improve the flexibility of blood vessels by up to half."

Male model fix: Wouter Peelen.

Appeals court overturns conviction of two men jailed in 2011 for homosexuality in Cameroon.

Honey Boo Boo's earnings go into a trust fund: "June tells TMZ … the lion's share of earnings from 'Here Comes Honey Boo Boo' (a cool $15k – $20k per episode) is being equally divided into funds for all 5 girls …  Alana 'HBB' Thomson (7), Lauryn (12), Jessica (15) and Anna (18) and baby Kaitlyn.  June says the little stars can't touch the cash until they turn 21 — except in case of medical emergencies or using it for school — saying, "I want my kids to look back and say, 'Mama played it smart. Not like those other reality TV people.'"