Mixner: Why How to Survive a Plague's Oscar nomination is so important.

Plano, Texas couple say they were kicked out of bowling alley for not being a family.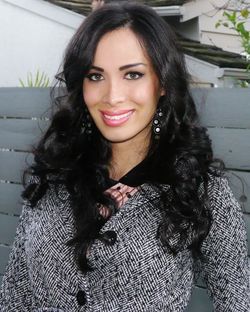 Transgender beauty Kylan Wenzel competes in the Miss California pageant this weekend: "We all know that beauty is just skin deep.  Beauty is not something that is earned—it's something you're born with or the doctor helps you with, whatever. Beauty is what you do with it."

Here is what happens when you cast Lindsay Lohan in your movie.

Hetrick Martin Institute youth share their thoughts on anti-gay slurs in response to Azealia Banks' refusal to address the one she used earlier this week in a Twitter feud with Perez Hilton.

Full list of 2013 Brit award nominees.

Transphobic and homophobic attack reported in Broadripple, Indiana.

Rush Limbaugh doubles down on homosexuality and pedophilia connection: "I didn't make any of this up.  There are people advocating for classifying pedophilia as normal, they did a study.  A lot of people.  The results of the study.  I simply asked you to think what was your first reaction when you heard first about gay marriage?  And I said you're probably having the same reaction here.  And gay marriage is now standard, normal operating procedure.  This could be, too."

Buzzfeed's Chris Geidner profiles DOMA plaintiff Edie Windsor.

Henry Cavill is off the market.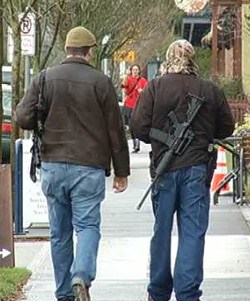 Two a-holes asserting their 2nd Amendment right in Portland.

Washington City Paper explores the complicated Bear scene: "And now a whole taxonomy of bears and related archetypes—cubs, muscle bears, otters, chasers—has complicated the scene, clarified its folkways, and opened it up to more ages and body types and interests. There are bear alternatives within the wider bear ecosystem—some bears are more outre or punk or traditionalist than others. And there's a withering sense among some old grizzlies that the scene has lost sight of its inclusive ethos—and the opposite concern among others that it has become too open to outsiders."

Sweden ends forced sterilization of trans people.

A new princess is on the way! And she's not a lady.

Hagel and Giglio: When homophobia comes back to haunt.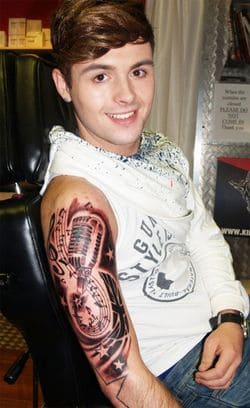 Out Union J boybander Jaymi Hensley gets a massive new tattoo.

Lady Gaga attacks Kelly Osbourne: "Your work on E! with the Fashion Police is rooted in criticism, judgment, and rating people's beauty against one another. 'Appearance"' is the most used reason for bullying in the world. Your show breeds negativity, and over the years has even become comedic in nature…"

Sharon fires back: "Your open letter is hypocritical and full of contradictions…Example, when I saw you wear a dress made out of raw meat, I was sickened. When I see you wearing fur, and using it as a fashion statement, the fact that defenseless animials have been killed so you can get your picture in the press is abhorrent to me. Shouldn't you be teaching your 'little monster' fans to respect animals and life?"

Soccer stud Jamie Redknapp hits the beach in Barbados.

Johnny Marr no longer speaks with Morrissey at all: "We don't have any reason to, to be honest," he says, with a touch of glumness. When Marr remastered the Smiths' back catalogue two years ago, he emailed Morrissey (along with all his ex-bandmates) saying he could hear the love in the music, but didn't hear back. "It was a nice way to leave it, I think," he considers, tiptoeing carefully around too much discussion of his former partner. "You can only try and be friendly with someone for so long without getting anything back. You just think: 'Ah, f**k it.'"