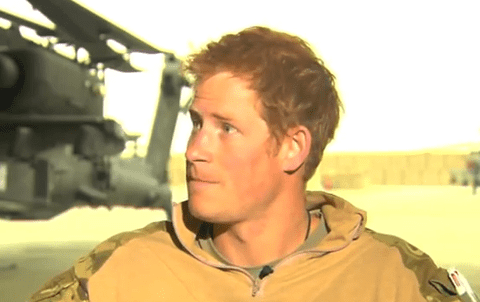 Prince Harry has been making the media rounds as of late, including a sit-down with CNN. During his time with them, Harry abruptly stood up and ran off, presumably to fight Taliban insurgents in Afghanistan.
In light of the royal's remarks about war being like a video game, some editors re-imagined what was really happening when Harry cut his interview short.
Find out what got Harry so excited AFTER THE JUMP. I've also included CNN's actual story on the young prince, as well.