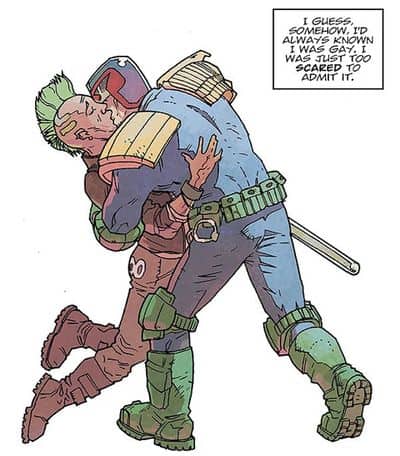 PHOTO OF THE DAY: Is Judge Dredd coming out?
BY SAM GREISMAN
A look back at today's top stories
GAY ISSUES
Kenneth Faried is a "manimal" on the court for the Denver Nuggets (and my fantasy team) and to top it off he loves his two moms. Jacob Rudolph, the New Jersey teen whose coming out went viral earlier this week, sat down with Thomas Roberts to talk about all the attention he is receiving. 
President Obama had a video message today for thousands of LGBT activists as he continues to seemingly make LGBT rights front and center during his second term. On that score, our Ari Waldman analyzes where we and Obama need to go from here in fighting for gay rights. And great news from Rhode Island where the state's House has passed a marriage equality bill!
**
ENTERTAINMENT
After years of being bumped, Matt Damon finally got his revenge on Jimmy Kimmel last night as he commandeered his show and got all of his celebrity friends to help trash the late night host. Last night on their respective shows, Jon Stewart and Stephen Colbert both took a look at Hillary Clinton's take down of the GOP during the Benghazi hearings. And if you're thinking of making a trip out to the desert for Coachella this year, here is the lineup. 
**
WINGNUTTERY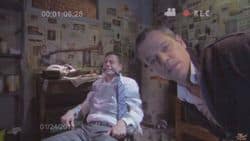 Check out this ridiculous interplay between two hateful people, GOP Congressman James Lankford and crazy anti-gay lunatic Sally Kern. And Russia's Duma has overwhelmingly passed (on first reading) a ban on so-called "gay propaganda". 
**
VIDEO OF THE DAY
Finally a definitive answer to the chicken or egg question! And you thought Beyonce's lip-synching controversy was bad, check out the lip reading version of Obama's inauguration.