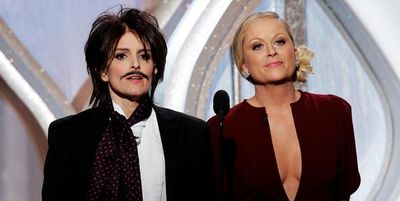 BY SAM GREISMAN
A look back at today's top stories
ENTERTAINMENT
The 70th edition of the Golden Globes were held last night in Beverly Hills and Argo, Les Miserables and Girls were among the big winners. Check out the highlights from Tina Fey and Amy Poehler's superb hosting gig. Burn, James Cameron. Jodie Foster received the Cecil B. DeMille lifetime achievement award and created a bit of a stir when she not only announced that she wasn't retiring but gave a coming out speech…of sorts.
Actor Victor Garber also confirmed he's gay…something that apparently everybody already knew. Speaking of actors coming out, Rupert Everett would advise young stars not to do it.
Also coming out is new music from Justin Timberlake!
**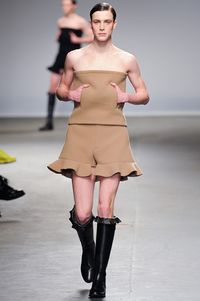 WINGNUTTERY
John Eastman, the chair of the National Organization for Marriage, is really upset about gays being able to marry in Episcopal churches. And that anti-gay lawyer who was arrested on child pornography charges has been found guilty.
**
VIDEOS OF THE DAY
If the proliferation of meggings wasn't gender bending enough for you, here is the new man dress. 
Some gay first love to brighten your January and a kilt-wearing, Cirque du Soleil-doing hottie.