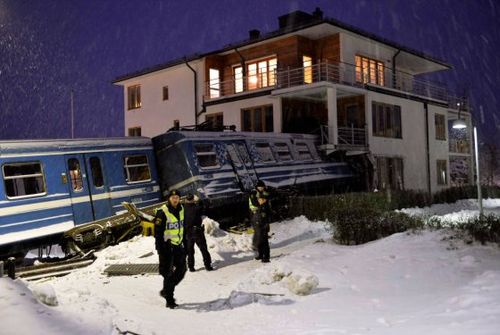 A Swedish woman stole a commuter train and rammed it into the side of a building in a Stockholm suburb, injuring only herself in the process, the AP reports:
The motives of the woman, who worked for a company contracted to carry out cleaning for the train operator, were not immediately clear.
"We have only heard good things about her. We're investigating how this could happen, and why she did what she did," Hedenius said.
He said it's unclear how she got the keys to the train, but added that driving it is not that complicated.
Video of the aftermath, AFTER THE JUMP…