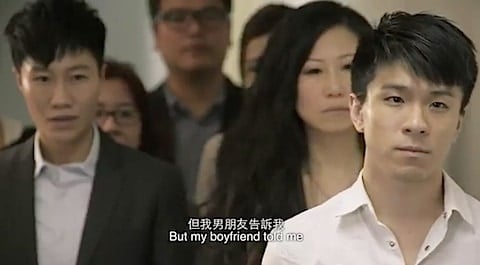 A new short film highlights discrimination faced by LGBT employees in Hong Kong, Fridae reports:
The Pantry is based on true stories drawn from offices around Hong Kong. The film, which is the first in a series from AD Media, aims to raise awareness and hopes to inspire LGBT and LGBT-friendly citizens to break their silence and stand up for human rights.
Hong Kong continues to drag behind competition because the government chooses to ignore recent survey results* and bows before religious extremists instead, thereby denying equality rights to the very people whose taxes it relies on and, on the broader picture, ignoring calls from the United Nations Human Rights Commission to clean up its record.
Watch, AFTER THE JUMP…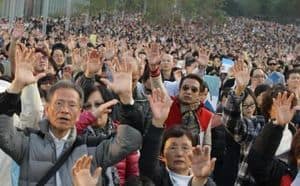 The release of the film comes after a weekend in which more than 5,000 anti-gay Christians rallied in Hong Kong against laws that would protect LGBT people from discrimination:
The Evangelical Free Church of China Yan Fook Church, which organised the event, estimated that up to 50,000 people joined the "Inclusive Love Praying Concert" at Tamar Park, Admiralty, to voice their disapproval through singing and praying. They said such a law would restrict their freedom of speech on gay rights. Police put the turnout at 5,000.
"If this becomes the law, those who oppose homosexuality will have their freedom of speech restricted," said the Reverend Jayson Tam, convenor of the "praying concert".