Entertainment blogger Greg Hernandez had a hunch that notoriously private actor Victor Garber (Smash, Titanic) had never publicly discussed his sexuality, even though, at least in the Broadway community and among industry insiders, he was living in a glass closet. So Hernandez decided to ask during an interview during the TV Critics Association Press Tour: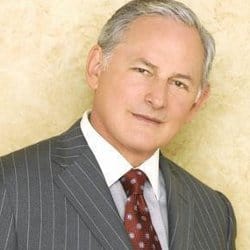 We were being rushed off the stage so the next panel could be set up so I thanked him and we parted ways. I sat down but couldn't help wondering: "Did he come out and I missed it?"
So I got up, walked into the lobby of the Langham Huntington Hotel and found Garber. I just decided to ask him: "Wikipedia lists Rainer Andreesen as your partner. I wondered if that's something that's public, that you've confirmed."
He seemed surprised by the question but said: "I don't really talk about it but everybody knows."
Garber then added: "He's going to be out here with me for the SAG Awards."
And there you have it.