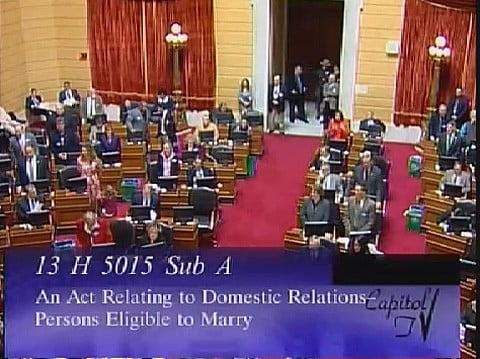 Rhode Island's House of Representatives is set to vote this afternoon on a marriage equality bill advanced by a House panel earlier this week. It is expected to pass (House Speaker Gordon Fox has predicted a "healthy win"), and then move to the Senate, where it faces a much tougher battle.
You can tune in and watch the proceedings LIVE HERE.
Session is scheduled to begin any minute. In the meantime, enjoy their groovy 'hold' music.