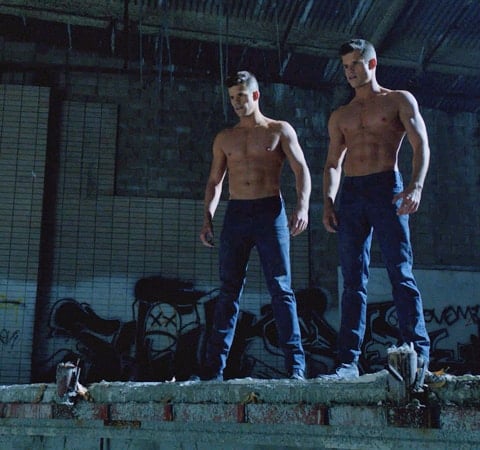 Remember Max and Charlie Carver from Desperate Housewives? They're in Teen Wolf now.
The Teen Wolf Tumblr posted this photo in response to a question from a fan concerned that there were going to be less shirtless guys in season three.
Wrote the Tumblr: "Here's hoping this photo puts those ugly rumors to rest."
Full pan out, AFTER THE JUMP…
(vai afterelton)