46-year-old Megan Cramer died in the natural gas explosion that destroyed JJ's restaurant last week in Kansas City.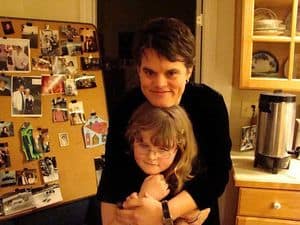 She was a server there. The Kansas City Star writes about her life:
She loved all things writing, from the New Yorker magazine — to which her family gave her a subscription every Christmas — to anything written by Maya Angelou.
She was also quite the activist and once helped found the first chapter of the lesbian and gay student group at the University of Missouri-Kansas City, her alma mater.
And she would counsel young people as they were coming out.
"She was one of those people who had great wit but would never say, 'Let me tell you a joke,' " said sister Stephanie Cramer, a Springfield artist who is six years older than Megan. "She could look at you, give you that smile and you knew that she had lots of layers and this person was very deep and very loving.… This has been very hard."
Fifteen other people were injured iby the explosion. Surveillance video showed how powerful the blast was.
Watch, AFTER THE JUMP…