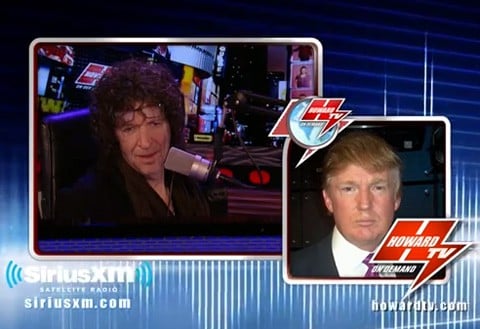 Donald Trump appeared on the Howard Stern show yesterday and revealed that despite his lunch with George Takei last December, he still hasn't evolved on a certain issue.
Says Stern: "You're for gay marriage."
Replies Trump. "Well, I'm not…It's not an argument that you know I wanna really, cause it's never been an argument that's been discussed with me that much. People know it's not my thing one way or the other…"
Watch, AFTER THE JUMP…