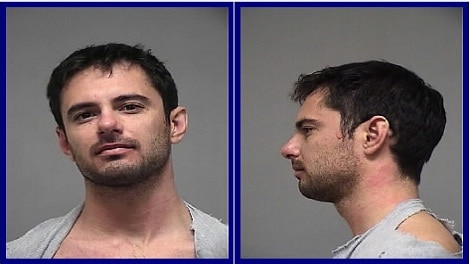 Louisville Police arrested a man who broke into Metro Fire House and was found getting busy on the firefighters' gear, WHAS reports:
Metro Firefighters say they heard glass shattering on one of their bay doors and when they went to investigate, they found 27-year-old Nicholas Gonzales masturbting on gear he removed from lockers.
Firefighters were able to detain the intoxicated Gonzales until police arrived. When asked why he broke in the firehouse, Gonzales said "because he wanted to."
Gonzales is aka gay adult film actor Donny Wright. He was charged with burglary, public intoxication and criminal mischief.
(via gawker)