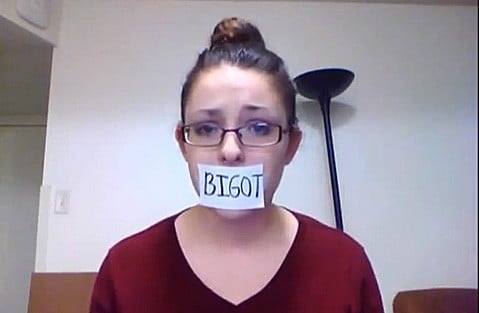 #FAIL.
Watch, AFTER THE JUMP…
Alvin McEwen notes:
Hoffman seems to be taking a page from the Maggie Gallagher book of "Whine about being called bigots to cover up how bigoted our tactics are." She goes on a spiel about how unfair it is that those like her are labeled as "bigots" simply because they support so-called traditional marriage. Is she serious? Was Hoffman asleep during her entire tenure at the Family Research Council?  Hoffman seems to conveniently omit the many, many times her organization has demonized gays, labeled us as the "dangerous other," and expressed desires that we be either deported from the country or put in jail. And that doesn't even begin to cover the cherry-picked studies the Family Research Council uses against us.
Stop blaming loving same-sex couples for any of the largely hetero problems that you mention. I don't watch "The Bachelor" or "Bridezillas" and I refuse to take responsibility for either.