Former Chicago Bears quarterback Jim Miller appeared on "The McNeil and Spiegel Show" on WSCR-AM 670 in Chicago today and weighed in on the topic of gays in the NFL, the Chicago Tribune reports: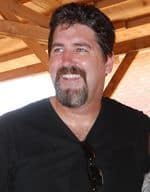 "There are some religions that are just not going to accept a gay individual in the locker room," Miller told "The McNeil and Spiegel Show" on WSCR-AM 670. "So now, are you as an organization going to bring that element into your locker room and think everything is going to be OK?
"Last time I checked, whether it's Christianity or Muslims or other religions that are out there, they're just not going to accept it. They're just not. It's just not realistic for Mike Florio or any progressive or liberal to think that everything is going to be OK in the locker room and we should all just wise up and accept it."
Asked his stance on whether gays should be accepted, Miller said, "I could care less. You can play football or you can't. I'm just giving you my point of view that certain factions of a locker room will not accept it. … That's the reality of the situation."
In a radio interview this week, NFL prospect Nick Kasa reported that some NFL scouts had asked him about his sexual orientation, prompting an investigation by the NFL. Kasa's remarks followed statements earlier in the week from sportswriter Mike Florio indicating that there was interest from recruiters in knowing whether Notre Dame linebacker Manti Te'o is gay, that it was "the elephant in the room" at the Combine, and that scouts were too nervous to ask.