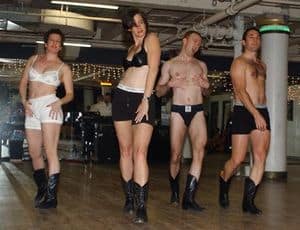 PHOTO OF THE DAY: A Montana state senator hates gays but loves to dance with them! 
BY SAM GREISMAN
A look back at today's top stories
GAY ISSUES
With news that the number of Republicans signing an anti-Prop 8 brief has reached over 100 names, Former Bush Press Secretary David Frum explains why he has flipped flopped to the pro-gay side. There is terrible news in Mississippi where an openly gay mayoral candidate has been found dead. No word yet on the cause of death. 
And there will be a lot less nudity come this summer in Fire Island. 
**
WINGNUTTERY
Apparently one's sexual preference has a great bearing on one's ability to play football, as scouts at this week's NFL combine are trying to find out which players might be gay. An Alabama GOP leader recently compared Obama to Hitler, but the best part of her rant is when she confuses the title of the novel "1984". Also MoMA is trying to keep a lid on the relationship between Jasper Johns and Robert Rauschenberg lest it offend anyone.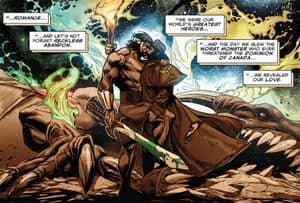 **
ENTERTAINMENT
Cameron Monaghan, who plays teen gay Ian on Shameless, responded to twitter questions by coming out as straight. That sound you hear is a collective sigh from young gays everywhere. At this past weekend's Independent Spirit Awards, the best indie scripts of the year got the ever popular bad lip reading treatment. And if Hugh Jackman stars as Wolverine in the adaptation of X-Treme X-Men he won't be helping those gay rumors one bit. 
**
VIDEOS OF THE DAY
This is the worst day of beauty anyone has ever had! And Jimmy Kimmel gives out the award for best acting in everyday life.