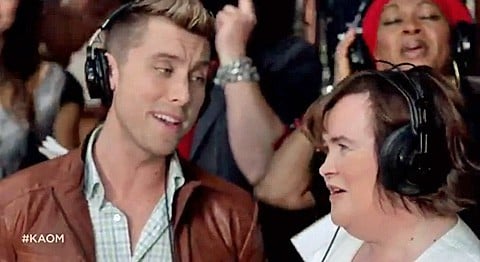 Miracle Whip has enlisted Lance Bass, the Village People, Susan Boyle, Wynonna Judd, Tiffany, and a bunch of other random people for a parody of the "We Are the World" video in which they sing with mock sincerity about the processed spread.
Sings Bass, "Just because you were in a boyband, doesn't mean that you're not a man."
I'm a Hellman's man myself, but I don't judge.
Watch, AFTER THE JUMP…