Socarides: Mehlman's mission. Geidner: Mehlman's quest.

Department of Defense tries to fix ban on gay web sites, doesn't.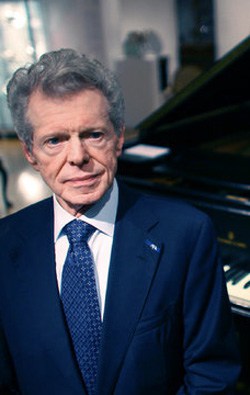 Pianist Van Cliburn dies at 78: "His publicist, Mary Lou Falcone, confirmed the death, saying that Mr. Cliburn had been treated for bone cancer and that he died at his home, which he shared with Thomas L. Smith, who survives him."

VIDEO: Harry Styles of One Direction gets hit in the nuts with a shoe.

Harvard Magazine: How same-sex marriage came to be. "People who believe that gay marriage contravenes God's will are not likely to stop opposing it simply because their prospects of success are diminishing. Moreover, religious conservatives who condemn gay marriage will continue to influence Republican politicians who need their support to win primary elections. Thus, an intense struggle over marriage equality is likely to continue for several more years, even though the ultimate outcome is no longer seriously in doubt."

Justin Timberlake to duet with Marcus Mumford on new soundtrack.

Gay llama farmer whose plight was highlighted by Buzzfeed, receives thousands in donations, and thanks supporters: "I would like to take a moment and thank everyone from the bottom of my heart for the love that everyone has shown for me and the animals. I appreciate your words of encouragement and understanding."

Justice Antonin Scalia calls key provision of the Voting Rights Act a "racial entitlement".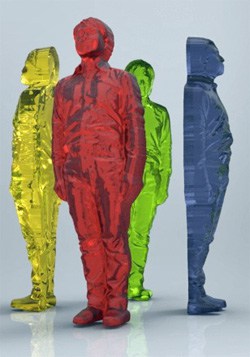 A gummy replica of yourself?

Butch lesbian writes about hating the TSA: "They need to make some changes. There should be another way to do this, another way to handle those of us who don't conform to gender stereotypes, so that we don't feel less than human. I'll let you know what the TSA says. How awesome would it be if something came of this? Until then — and I've said this before, but it bears repeating — remember that it's butch to be yourself, no matter the cost or what some stupid machine thinks of you."

Gay man who spent 21 years in prison for child molestation before being exonerated wants his name cleared.

Frank Rich on the Republican scramble to support marriage equality: "The die is cast on this issue, and the signatories are belatedly getting ahead of history before it flattens them like a tank. Generational turnover alone assumes gay marriage will be a done deal in America; public opinion on this issue has moved faster than any civil-rights battle in our history."

Prince Harry gets his groove on in Lesotho.

Kathy Bates joining American Horror Story in Season 3.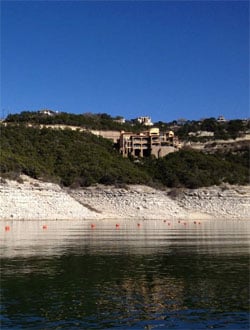 Austin, TX gay summer social scene, Splash Days at Lake Travis threatened by boating limits at Hippie Hollow.

Judge upholds Canada's hate speech laws: "The judgment in the case of William Whatcott of Saskatchewan reaffirms the Canadian approach to hate speech, that it can be limited by law to address the problem of hate speech, unlike the American approach, in which speech cannot be limited except in the most extreme circumstances."

Inside the Vanity Fair Oscar party.

Pluto's new moon to be named Vulcan. "Vulcan received nearly 200,000 votes among the 450,000 cast during a two-week contest."

Sarah Palin: Feds are "stockpiling bullets in case of civil unrest".

NYT profiles Idaho couple in piece about the disparities in same-sex marriage law between states: "Mr. Johnston and Mr. Irwin, as both proudly gay and proudly Idahoan, said they had thought about taking a Sunday drive to get married, then dismissed the idea out of hand. Marrying across the border and returning home to a place where none of it had legal meaning, they said, or picking up and moving to Washington to obtain marriage protections, would mark equal measures of surrender and defeat. For them, the battle for rights and recognition is to be waged here at home, in a deeply conservative state where same-sex marriage remains, for now, an unlikely dream."