Only 11% of Americans think that Congress reflects the nation's values, according to right-wing polling site Rasmussen.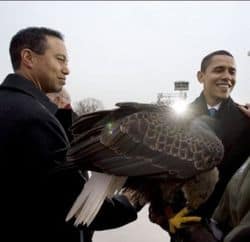 President Obama and Tiger Woods played golf together in Florida today.

Kendra Wilkinson versus Greg Louganis.

150,000 people went out to see the Pope deliver his final public mass.

New Mexico church has been fighting for marriage equality since 1984.

Rev. Bayani Rico and his gay son work side-by-side at an Episcopal school in California.

"Djesus Uncrossed"

Gay films were front and center at Berlin Film Festival: "The Alfred Bauer Prize for innovation, named for the founder of the
Berlinale, went to perhaps the most eccentric film in the competition, the French Canadian director Denis Côté's 'Vic and Flo Saw a Bear,' a darkly comic and melodramatic lesbian love story. The Australian director Kim Mordaunt won the best first feature award for 'The Rocket.' And the Teddy Award for best gay-themed film went to the Polish director Malgoska Szumowska's 'In the Name of …,' about a Catholic priest struggling with his homosexuality."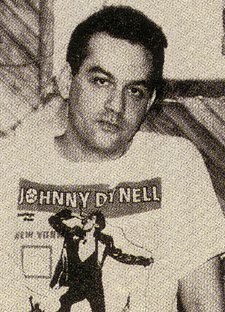 RIP Mark Kamins: "Pioneering DJ and producer Mark Kamins, who was instrumental in facilitating the signing of Madonna to Sire Records in 1982, has died. He was 57."

Was Oscar Pistorius trying to revive slain girlfriend Reeva Steenkamp when police arrived at his home?

he Die Hard franchise is still box office gold. The fifth installment topped the weekend box office with an estimated $30 million in ticket sales.

An Illinois Catholic school will not give students extra credit for attending an anti-gay marriage rally. "A Notre Dame instructor in an ecclesiology class offered students 20 points extra credit if they attend the lobby day. The offer also included information on a bus trip, sponsored by the Catholic Diocese of Peoria, to the event. After much debate and attention, Principal Charlie Roy posted an update on the school's website Friday, stating the extra credit will not be offered to those students."

Baltimore firefighter accused of being a pimp on the side.

A Cameroonian lawyer vilified for defending gay and lesbians activists has fled to the United States and is seeking asylum: "The threats against Togue that began in Cameroon have not stopped on US soil, where he continues to be subjected to menacing phone calls and text messages. 'They say they are going to kidnap my children, that they'll turn them into queers. I feel very vulnerable,' he said. His family has been in the United States since November, and he joined them in January."

This is what progress looks like: "Colin Clark, who was suspended last season for directing a gay slur at a Seattle Sounders ball boy – and vehemently apologized afterward – on Saturday made clear his support of [gay player] Robbie Rogers."

The meteor that struck Russia Friday sent subsonic shockwaves around the world.