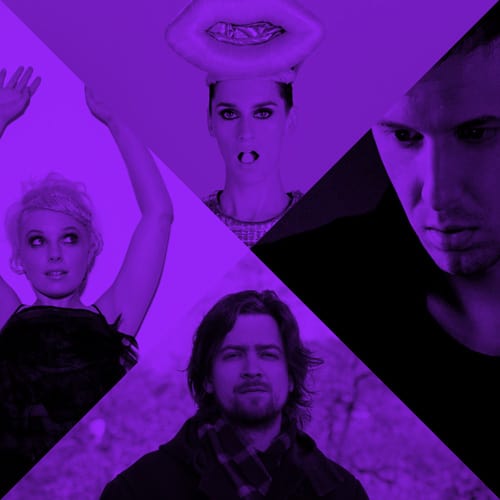 BY OCCUPY THE DISCO / TADEU MAGALHÃES
The OXD Mirror is a weekly music column brought to you by the boys of OCCUPY THE DISCO (OXD), a New York City based movement created by three music lovers, Ru Bhatt, Josh Appelbaum, and Tadeu Magalhães, who want to share their love for disco, house and dance music with the world.
Yelle: 'L'Amour Parfait'
Yelle released my favorite album of 2011, Safari Disco Club, which is one of the most fun and sophisticated pop records made in a long time. Just as it took years and a major label investment for widely-celebrated pop artist Robyn to become a hit here in the States, I'm hoping that the same happens with Yelle. This week, the French singer shared her newest track, produced by GrandMarnier and one of OXD's favorites, Aeroplane. It goes in a bit of a darker direction than Safari, and despite my initial resistance, I'm falling in love with it with every listen. The slower beats and heavy bass make for a dirtier sound, which is offset very nicely by her sweet vocals. I'm looking forward to hearing what is coming up for her new album.
Little Boots: 'Superstitious Heart'
Another under-the-radar artist that plays to a very gay sensibility is Little Boots. The British electropop singer, born Victoria Christina Hesketh, is a multi-instrumentalist house music lover who is best known for her 2009 hit "New In Town" from her Illuminations EP. Following the quieter releases of 'Shake', 'Headphones' and 'Every Night I Say A Prayer", her new song, 'Superstitious Heart,' is a chill introspective tune that keeps on with the more underground mood of her recent work, indicating a clear shift from her ultra-pop debut album, Hands.
Jagwar Ma: 'The Throw'
Aussie duo Jagwar Ma is the latest addition to the Future Classic Records family. Their new single, 'The Throw,' is a lysergic, nearly 7-minute long track that starts off as an innocent indie rock song, only to transform itself into a dancing beast halfway through, incorporating elements from balearic disco into a sophisticated upbeat work.
CONTINUED, AFTER THE JUMP…
Mario Basanov feat. Jeremy Glenn: 'More For The Less'
We love it when our favorite artists collaborate; this time Lithuanian deep house producer Mario Basanov has teamed up with Canadian producer-singer Jeremy Glenn. This song has the not-often-found power to send a chill down your spine from the very first beat. 'More For The Less' is a disco-infused deep house track that's meant to get your feet moving immediately as you dive into the track. Mario also provides us with a dub version of the song, which takes on a darker and faster mood for this beautiful track.
Carmen Villain: 'Lifeissin (Prins Thomas Remix)'
Norwegian singer-songwriter Carmen Villain's latest single 'Lifeissin' is a melancholic song in its original form, with a mellow mix of acoustic and electronic elements that make it quite unique. Through the lenses of fellow Norwegian disco master Prins Thomas, who is also labelmates with Lindstrøm and Todd Terje, 'Lifeissin' embodies a dreamy dance vibe, transformed into a beautiful upbeat-ish track that could become a strong late night dancefloor filler.
Róisín Murphy: 'Simulation' (Video)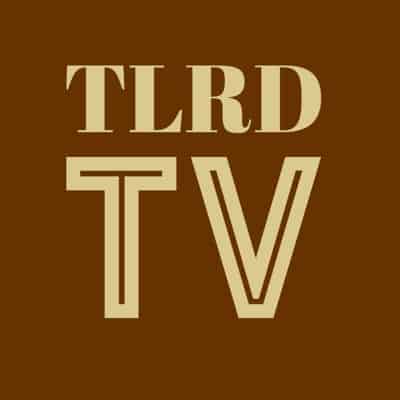 Though we have featured 'Simulation' here before, including the amazing remix by Mano Le Tough, the official video has finally come out and it is definitely a piece worth sharing. Róisín Murphy is back with a much more underground approach to her aesthetic than some of her very avant garde, over-the-top treatments for her incredible 2008 pop masterpiece Overpowered. Róisín yet again shows her vision that music is not just something to be heard but also experienced visually.
Paradisco on Sundays, 3-8pm
Occupy The Disco has teamed up with THE OUT NYC to create a Sunday afternoon tea dance focused on disco and house music catered specifically to gay music lovers. We have invited our dear friend, Fire Island's legendary DJ Lina Bradford, to provide the music for the party. We have worked with Lina to create a sound that remains true to the classic disco and soulful house music that made her famous but will also provide a brand new experience to be enjoyed. You can also expect to hear some familiar tunes from The OXD Mirror here on Towleroad. More info on our
website
.
This week's post was written and curated by Tadeu Magalhães.
For more information on OXD, check out our website and accompanying blog at www.occupythedisco.com, like us on Facebook, or follow us on Twitter: @OccupyTheDisco.