A British national named Jason Peter Marshall has been arrested for the torture of one gay man and the murder of another. Marshall, was arrested Friday for the torture of a gay tour guide he had met on a gay chat room. The suspect pretended to be a British intelligence officer and also robbed the man, before fleeing the victim's home.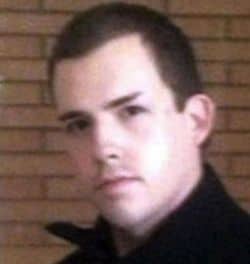 The Telegraph reports:
"They ate dinner, watched TV and kissed but did not have sex," said a Rome police officer connected to the investigation. "Then the victim noticed that Marshall was carrying a gun and demanded to know why," he said. "Marshall claimed to be working for MI5 and involved in security at the British embassy in Rome. When the victim did not believe him, Marshall flew into a violent rage."

The victim alleged Marshall then punched him repeatedly and suffocated him with cushions. "He tortured him for hours to get him to reveal his bank card code," said the officer. Four hundred euros (£348) was also stolen from the apartment.
Marshall is suspected in the murder of another man last month in a town just outside of Rome. It is believed he also met that man on an online gay chat room.